Tags:
blackberry
,
DriveSafe.ly
,
mobile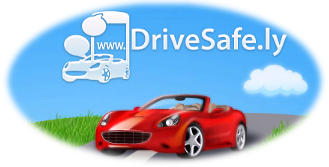 I recently stumbled upon an app called "DriveSafe.ly" while perusing some new software in the BlackBerry App Store the other day.
From their page:
DriveSafe.ly reads your text messages and emails out loud so you can concentrate on the road. Eliminate the temptation to reach for your phone by letting DriveSafe.ly read to you and automatically respond for you.

Stay connected by listening to your messages without texting while driving or reading emails in your car. DriveSafe.ly is the answer to texting while driving TWD .

For even more functionality download DriveSafe.ly Pro – also available on BlackBerry® App World. DriveSafe.ly Pro adds the ability to use additional voices, listen to text messages and emails without sponsor messages and much more!
Read on for more of the Pros and Cons of this piece of software…
Read the rest of this entry »