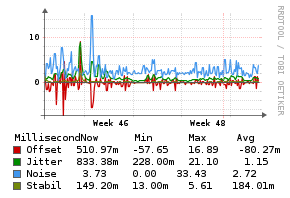 This has come up a lot recently in the context of Zwift rides and races, becasue many rider's PC and Mac gaming rigs are suffering clock skew. In short, it can be defined as:
"Clock skew is when the clock arrives at different points of the circuit at different times due to the distance, capacitance etc which may cause it to malfunction."
If you want more detailed set of diagrams and explanations describing clock skew, there's a great discussion on the StackExchange electronics forum about it.
When your machine is suffering from clock skew, you can inadvertently enter a ride or race earlier or later than you meant to do, and your overall finish time can be later than you expect. For races where the winner is separated from the other podium places by mere seconds or less, having an accurate clock matters!
Here's how to fix it for both Microsoft Windows and Mac OS X platforms!
Read the rest of this entry »