Tuesday, January 20th, 2015 at 1:04 am
|
8,221 views | trackback url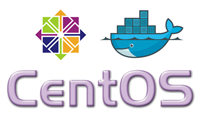 Playing more and more with Docker across multiple Linux distributions has taught me that not all Linux distributions are treated the same.
There's a discord right now in the Linux community about systemd vs. SysV init. In our example, CentOS 7.x uses systemd, where all system services are spawned and started.
I am using this version of Linux to set up my own Docker lab host for tire-kicking, but it needs some tweaks.
I also wanted to see if I could use the Docker API from my Android phone, using DockerDroid, which (after configuring this) works famously!
Here's what you need to do:
Log into your CentOS machine and update to the most-current Docker version. The version shipped with CentOS 7 in the repo as I write this post, is "docker-1.3.2-4.el7.centos.x86_64". You want to be using something more current, and 1.4 is the latest. To fetch that (and preserve your existing version), run the following:


$ su -
# cd /bin && mv /bin/docker /bin/docker.el7
# wget https://get.docker.com/builds/Linux/x86_64/docker-latest -O docker
# systemctl restart docker
# exit
$ 


Now you should have a working Docker with the right version (current). You can verify that:

$ sudo docker version
Client version: 1.4.1
Client API version: 1.16
Go version (client): go1.3.3
Git commit (client): 5bc2ff8
OS/Arch (client): linux/amd64
Server version: 1.4.1
Server API version: 1.16
Go version (server): go1.3.3
Git commit (server): 5bc2ff8

So far, so good! Now we need to make sure firewalld has a rule to permit this port to be exposed for external connections:


$ sudo firewall-cmd --zone=public --add-port=4243/tcp --permanent
$ sudo firewall-cmd --reload
success


You can verify that this new rule was added, by looking at /etc/firewalld/zones/public.xml, which should now have a line that looks like this:

<port protocol="tcp" port="4243"/>

Now let's reconfigure Docker to expose the API to external client connections, by making sure the OPTIONS line in /etc/sysconfig/docker looks like this (note the portion in bold):


OPTIONS=--selinux-enabled -H fd:// -H tcp://0.0.0.0:4243


Restart the Docker service to enact the API on that port (if successful, you will not see any output):

sudo systemctl restart docker

To test the port locally, install telnet and then try telnet'ing to the port on localhost:

$ sudo telnet localhost 4243
Trying ::1...
Connected to localhost.
Escape character is '^]'.

HTTP/1.1 400 Bad Request

Connection closed by foreign host.

All looks good so far!

Lastly, install DockerDroid and configure it to talk to your server on this port:

Now you should be able to use DockerDroid to navigate your Images, Containers and API.

Good luck!

Last Modified: Tuesday, January 20th, 2015 @ 01:19