Sunday, October 31st, 2010 at 7:38 pm
|
4,062 views | trackback url
Tags:
linux
,
microsoft
,
Remember the Milk
,
VMware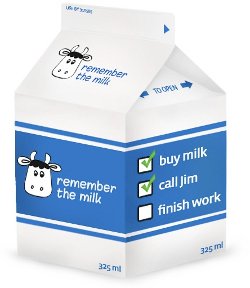 The folks at Remember the Milk have finally come out of beta on their "MilkSync for Outlook" plugin (only for Pro users, sorry to all you non-subscribing users, but you can upgrade to a Pro account).
It does exactly what it claims to do, and does it well. I highly recommend installing it, if you're a Pro user (I am!).
Remember to adhere to the precautions: Backup, backup, backup!
I only use Microsoft Outlook 2010 in a VMware Workstation VM, so I rarely keep it loaded all the time, but for those desktop users who spend a lot of time in Microsoft Outlook, this is going to help!
Now here's why I can't use it: It requires running Microsoft Outlook. Since I use a BlackBerry device, and carry that with me all the time. I have it set to sync every hour, with the RTM servers.
If I move to MilkSync for Outlook, I lose that functionality, and the only place I can create Tasks that sync to RTM, is inside Outlook running inside that VM, running on a laptop/desktop machine. That doesn't fit my "always on, always connected" methodology, but it might be perfect for everyone else!
I also run Linux, and the only access I'd have would be by virtualizing Windows + Outlook in that host environment.
Give it a try, and see if you like it. They love feedback, so let them know!
Last Modified: Sunday, March 6th, 2016 @ 04:09