Wednesday, May 28th, 2008 at 10:58 pm
|
3,620 views | trackback url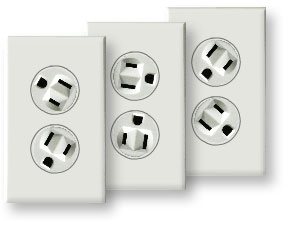 Everything is about systems. Everything.
Packing your bag for work. Making a lunch on the weekend. Filling the dishwasher. Shopping at the grocery store. They all involve organized, structured, repetitive systems.
My daily commute to and from work has me applying quite a few of these systems on a regular basis.
Lather. Rinse. Repeat.
One of the systems I have integrated into my regular schedule is my nightly charging routine, to make sure all of my equipment is charged, topped off and ready for the next day's plunge into questionable power availability.
Here's the short list of things I have to make sure are fully charged and packed every day before I leave for the office.
All of these get packed every night in my NorthFace Surge pack. Kudos to Steve "Fish" Frishling for making that recommendation on a brief jaunt to NYC we shared on Amtrak (see his full review of this pack on his blog "Flying With Fish" for more detail).
Steve's blog has lots of useful information for travelers, photographers and many other things. I highly recommend you pop over there and read a few posts to see what he's been up to. I finally talked to someone who puts on more airline miles than Rasmus :)
Steve is several orders of magnitude ahead of me in travel miles, but we have very similar mileage for our efficiency with travel and packing.
Whew!
Without structure and a system in place, I'd forget one of the above steps and put myself in a pinch when I'd need to make use of one of those items.
It's all about systems.
Last Modified: Sunday, March 6th, 2016 @ 00:20