Tags:
Apple
,
iPhone
,
mobile
,
sync
I love gadgets. I have lots of them.
My role as pilot-link maintainer has me thinking about devices, data, synchronization and plenty of other things on a daily basis. Not a day goes by when I'm not trying to mentally redesign some portion of the datapath between devices.
That being said, the iPhone has created a lot of buzz in the industry. It's a neat looking device, and has plenty of eye-candy to please the masses, for a short while. I'm sure it'll do great as a device in the industry.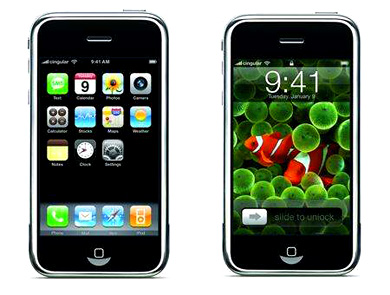 But the iPhone is absolutely useless to me and to anyone but the ENTRY LEVEL Apple customer and userbase. Before you reach for that tomato to throw at me, hear me out…
It has less storage for music than an iPod, and is twice as large.
It does not sync to anything BUT an Apple OS X machine and onboard applications. Can I sync this with Linux? No. Windows? No. FreeBSD? No.
It doesn't upgrade any existing device (i.e. getting data into it is manual re-entry, which is prone to lots of errors and mistakes
It has a VERY fragile face. Can you stick this in your pocket with your bluetooth headset and keys? Not likely. Can you put it in your bag and not have it scratched/crushed/cracked? No.
Can I share data on it with a non-iPhone user by "beaming" business cards or other datafiles back and forth? No.
Can it run another operating system, other than OS X? Can I run Linux on it? No. (at least not yet, but that doesn't erase the issues in 1,4 and 5 above.)
While its a neat looking device, so are plenty of gadgets that went exactly nowhere. My Treo680 has more storage, more features, more functions, more stability and more flexibility with support for at least 5 separate operating systems out of the box than the iPhone.
My colleagues who know I love gadgets are asking me when I'll be getting an iPhone (probably so they can play with it). The answer is a resounding never, until all of the above issues are addressed. This isn't a Linux statement, this isn't an anti-Apple statement, this is a usability statement.
My wife has a 20″ iMac that I bought her last Christmas, and she loves it. She also has a 4-gig Nano I bought her the previous Christmas. The two work great together. She also has a flip phone I bought her for Mother's Day a few years ago.
She admits that her phone has more features than she'll ever use, and the iPhone isn't even interesting to her… and she has the optimum environment to use it within.
I'm not sure who they're targeting, and without any clear, open path to development on the device, I can't see developers being their target audience.
I think the only people who will covet and buy an iPhone are those who "Just Gotta Have One™", without really looking at how it misses the target on almost every issue.
UPDATE:
No replaceable battery. This IS 2007, right? (there are plenty of links describing how to replace it yourself though, but you void the warrantee by doing so.)
It has a camera, but can't record video (my Treos have all done both)
Custom headphone jack; can't use your normal headphones with it.
Stereo bluetooth ONLY with the Apple-branded headset(s)
AT&T's "unlimited" plan is not unlimited (read the fine print; you're limited to 5 gigabytes per-month)
Requires switching to an alternate keyboard to get things like commas and other meta keys. By contrast, my Treo has a series of 'shift' keys that do the same thing, depending on whether you want numbers, letters, punctuation and so on. MUCH faster with the meta keys than popping up an alternate keyboard.
No Flash support (but there is a way around that)
No support for non-iPhone headphones (those expensive studio earphones you have? Forget it.)
No support for memory expansion cards (SD/MicroSD/CF), when it takes nearly no space to implement it
No non-Safari SDK available
Capacitive touchscreen, not resistive; no using it with gloves on in colder climates. (Treo wins again here)
And the list goes on. While I think lots of "Must Have It" gadget people will love the device, for real productive or business users, its a lemon.