Tags:
Battery
,
clutter
,
dropbox
,
Evernote
,
linux
,
minimalist
,
productivity
,
servers
,
Shoeboxed
,
VMware
,
Windows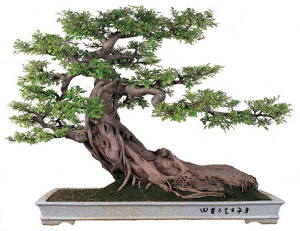 This will be the first in a series of posts I'll write about going minimal as a technologist in today's world.
The mere mention of the word "minimalist" or "minimalism" to most people means "getting rid of luxuries and convenience", and going back to basics. The former is just a myth, but the latter is really the goal. Everyone can get by with a lot less "stuff" in their lives, but what remains can certainly be very convenient and still remain current, "cool" and functional.
Being a high-tech minimalist means reducing what you have, but not necessarily spending less to achieve that goal. To achieve the goal of reducing the amount of things in your life, you may have to spend more, to get less, so you can ultimately spend less in the future.
There are certainly extremists in this field, who want to try to get their lives down to zero-impact, zero-waste, zero consumption, but I am not personally on that side of the dial.
My life is surrounded by ones and zeros. Lots and lots of them. I have a lot of high-tech gear at my fingertips at any one time. This is my digital life. Multiple laptops, servers and dozens of chargers and cables are all jacked in at any one time in my life, not including my office at work and its various sundry items.
But I also have my analog life, which includes archives of paperwork going back 10-15 years. Boxes and file cabinets of paperwork, files, documents, articles, magazines, books and other material that I've needed to capture or save over the years.
As I move to the next stage of my life, I'm looking very hard at everything I own, everything I use, and making a very binary decision:
Keep it (because I need it or use it on a regular basis)
Let it go (because I no longer need it, use it, or have replaced it with something better)
There is no third option.
I'm approaching this new lifestyle change because frankly, I have too much stuff.
Stuff leads to clutter.
Clutter leads to chaos.
Chaos leads to living a confusing, unfocused life.
I need to reduce the complexity of my life, by reducing the clutter and chaos within it.
Read the rest of this entry »