Saturday, March 3rd, 2007 at 11:39 pm
|
4,606 views | trackback url
Yes, I'm sad to see her go.
She's been with me for 10 years.
We've been through a lot together.
We moved across the country together, and then we moved back.
She's supported me through many tough times, and carried a heavy load when I couldn't do it myself.
I treated her well, and we never had any trouble. When she was feeling ill, I'd take care of her and nurse her back to health.
I'm talking, of course, about my 1987 Jeep Comanche pickup truck (that's really her in the photo below)…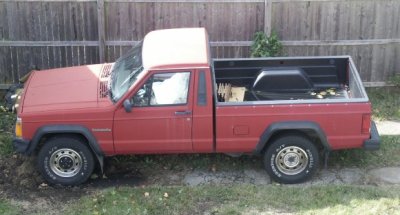 Not a spot of rust, not a single dent, nothing at all wrong with her, and at 129k miles, she's still running solid. She's a bit of a tough starter in the cold, but what 20 year old truck isn't?
But I had to trade her in. It was time.
The dealership gave me $2,000 for her as a down-payment on a new vehicle. They'll probably just sell her for scrap, but she deserves more than that. Maybe a collector will scoop her up and keep her alive… I certainly did.
If the funding comes through, I'll be the proud new owner of a 2003 Chevrolet Avalanche, which looks something like the photo below: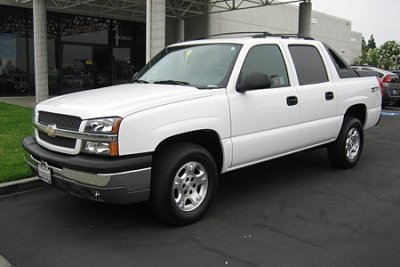 I don't drive much, but this suits my driving and recreation tastes perfectly. It's completely reconfigurable, so I can use it as an SUV, or a full-size pickup, or for a quick ride into the woods for camping or mountain biking, or whatever I want. It has enough room for Seryn and her friends, or myself and 6 of my friends, or whatever I want to carry.
It was time to get into this century and get a new vehicle; something safe and reliable.
It was sad to see my old truck go, but this one should last me just as many years.
Last Modified: Saturday, March 3rd, 2007 @ 23:39